Deutsche Tourenwagen Masters
DTM is three magical letters which make motorsport fans hearts beat faster. It's one of the most sofisticated and popular series in the world.
2013 was a year of DTM long-awaited debut in Russia: on August 2-4 Moscow Raceway hosted - with great success and record audience number - the first in history round of this magnificent championship. In 2014 the series is to come back to Moscow!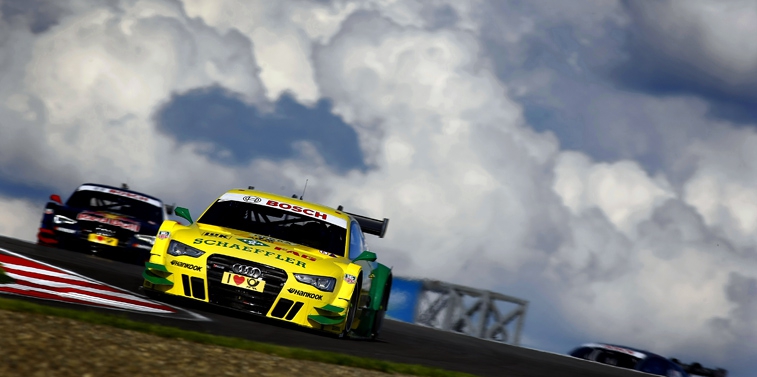 The Deutsche Tourenwagen Masters was started in 1984 and nowadays is one of the most prestigious and hi-tech world championship which is actually an arena for a battle between Audi, BMW and Mercedes-Benz. In 2012 a new era of the Deutsche Tourenwagen Masters began with this return of the Munich company and modern rules. The challenge has become bigger and tougher which also warms-up the heat around the audience.
DTM cars look alike with road coupe cars – Audi RS5, Mercedes C-Coupe and BMW M4, but in fact they are pure race horses with V8, 500php engines. Best world drivers take care of this "herd". The racing fights are watched by hundred thousand audience at the track and millions by TV all over the world.
2014 season will see these amazing races in Russia again at Moscow Raceway: on July 11-13 DTM will roar again here!