WTCC: Lada Granta's success in Macau
Rob Huff won the final FIA WTCC race for Lada Sport and its Granta.
8th in qualifying – 3rd at the starting grid of the second race in Macau, Rob Huff promised to fight for the victory for Lada. Been there done that! At the very first lap the British driver overtook Hugo Valente and started chasing the leader – Honda's Tiago Monteiro, and keeping Citroen's Yvan Muller behind at the same time.
/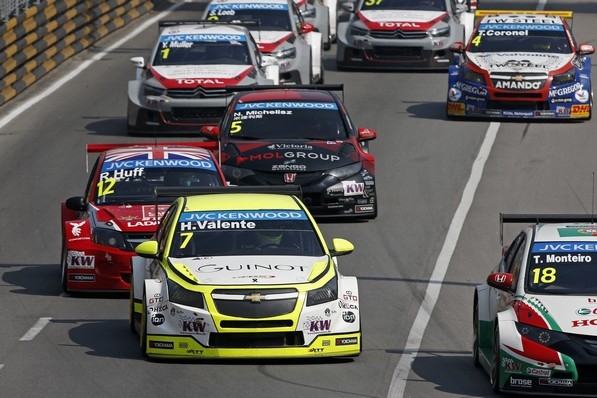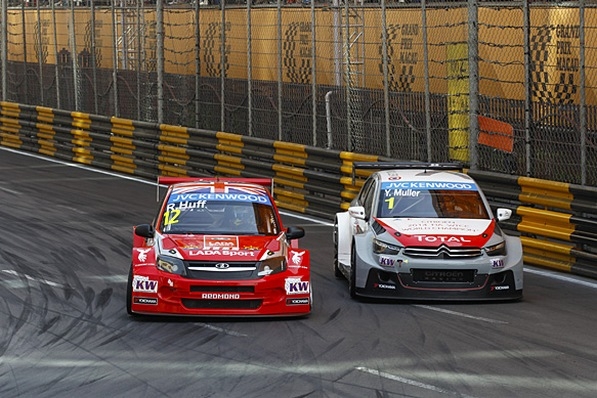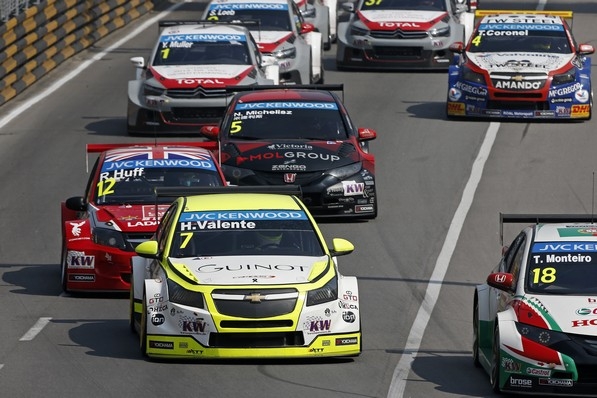 Despite hot fights the leading trio did not change positions until the penultimate lap when Monteiro had to slow down due to some technical problems. This allowed Huff take the lead and he finally crossed the line at the first place though Muller attacked all the time. This victory was the second for Lada in FIA WTCC and the final one for Granta which will be changed for a new Vesta. And for Rob it's already the seventh success at Guia Circuit, which definitely makes him the King of Macau!
The first race was easily predictable: the pole sitter and current champion Jose Maria Lopez was the first. And this is the 10th victory in his first ever season – what a record!
Norbert Michelisz and Gabriele Tarquini drove their Hondas to the second and third places. Michelisz almost repeated his success in the second race but lost the podium to Hugo Valente in the end of the race.
Citroen dominated in the championship with three drivers at the top and the manufacturer's cup ahead of Honda and Lada. Rob Huff was the best inside Lada Sport's team with the 10th place.
WTCC: Citroen keeps its winning trio
FIA WTCC schedule for 2015 is not announced yet, but Moscow Raceway's round is planned, so see you next year!