DTM: 24 cars in 2015
There will be more cars at the DTM grid next year as all three manufacturers prepare 8 cars each.
Though Audi, BMW and Mercedes signed "8 cars maximum" agreement long time ago there has never been 24 cars since 2012 when all three brands reunited for DTM challenge. BMW started with 6 cars, but in 2013 they made 8, and Mercedes at the same time reduced its number to six. Last season AMG was presented by 7 cars, and now finally in 2015 Mercedes (eager to retrieve its defeat) raises its stakes making eight C-Coupe DTM.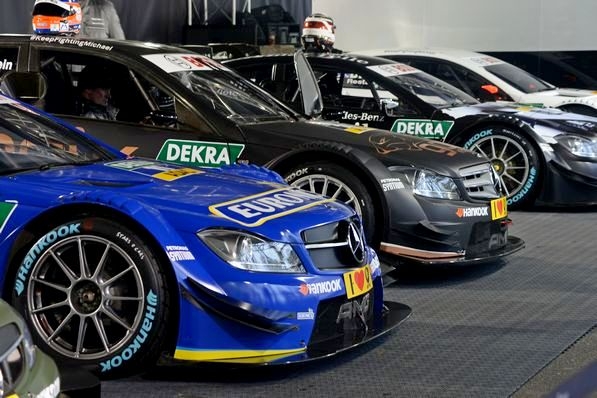 A new Mercedes team has been also announced: HWA and Mucke are joined by French ART Grand Prix which was pretty successful in FIA European Formula 3 (with Mercedes Benz engines, by the way), GP2 and GP3.
"I hold to what I've always said – we increase the number of our cars as soon as we are sure they can be made at the same top level of quality," Toto Wolff notes. "Now we have three great teams – HWA, Mucke and ART which has already brought us success in F3. So we are ready for successful races with eight Mercedes C-Coupe DTM in 2015 season."
Thus next year all three manufacturers will have the same number of cars at the grid, and we'll see 24 drivers. The line-ups and the schedule will be announced soon.