WTCC: Bennani to drive for Loeb
Sebastien Loeb's new FIA WTCC team which will debut in 2015 has announced the name of the first driver – this is Mehdi Bennani (Morocco).
We have already told that the most successful rally driver ever continues to drive for Citroen and also presents his new WTCC team Sebastien Loeb Racing with two C-Elysee, and one of them is to be driven by Mehdi Bennani who drove Proteam's Honda in 2014. He won his first race in Shanghai and was at the podium at Moscow Raceway. In the end of the season he was at the 11th place in the drivers' table.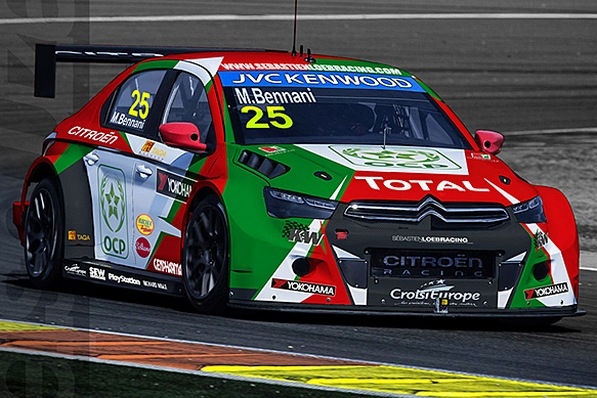 "My target is to always move forward," says 31 year old Moroccan. "I believe that I can succeed with this champion Citroen C-Elysee. Sebastien Loeb is a great champion, I followed his team's path in GT and WEC. I am ambitious that's why my greatest goal is a title. This is my main dream and Sebastien Loeb Racing may help me achieve it."
"I talked to Medhi during this season and I know about his talent," Loeb comments. "He's an experienced driver and his knowledge will help the team a lot. And also we have the same targets – to move forward and fight for the best. This is just what we need for our project."
Loeb: I really liked the circuit
Sebastien who won two races in 2014 and finished his debut season at the third place continues to driver for Citroen together with a new world champion Jose Maria Lopez and four time WTCC champion Yvan Muller. The second driver of Sebastien Loeb Racing is still unknown but rumor has it that it could be Ma Qing Hua who won his first race this year at Moscow Raceway.
WTCC at Moscow Raceway – June 6-7, 2015!
DTM at Moscow Raceway – August 28-30, 2015!